News
China Auto Parts Export Trend
According to QIANZHAN database, China auto parts export amount reaches 2.757billion USD on February 2017, decrease 9.05% year over year.
Here is the China auto parts export amount data from January 2016 to February 2017.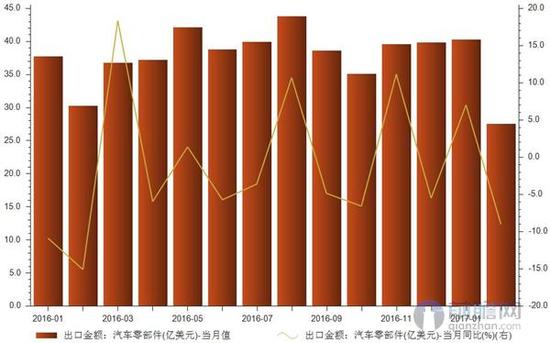 In 2016, although the world's economic growth goes flat, the export enterprises have improved product quality and strengthen product marketing efforts, with many overseas mergers and acquisitions. China's auto parts yearly export decline has slowed. In 2017, the world economic development environment is still on chang
ing trend, it is expected that export quantity and amount of engines will hold the line as last year, which others like diesel engines and tire export situation will be still severe, the most optimistic estimate of auto parts will be flat, even fall further.
CONTACT US
Contact: Yuki
Tel: 86-0755-28329175
Email: [email protected]
Add: #3, 1 Road, Buxinji industrial,Guanjingtou,Fenggang,Dongguan City,Guandong,China